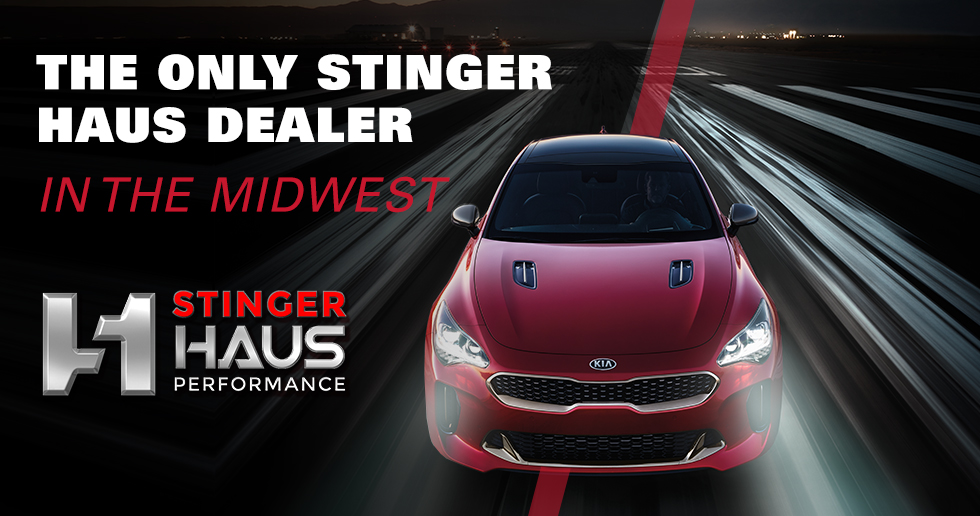 2019 Kia Stinger Quick Specs
Starting At $32,900
0-60 MPH - 4.7 Seconds
Up To 365 Horsepower @ 6,000 rpm
Up To 376 Torque @1,300 - 4,500 rpm

Supercharge Your Stinger with Stinger Haus Performance Upgrades
If you've already made the decision to drive the new 2019 Kia Stinger, why drive it stock?
Get even more thrilling results with a souped-up version of your new Stinger today from the only Stinger Haus dealer in the Midwest!
Our exclusive Stinger Haus Performance upgrades dramatically improve the overall visual, driving and ownership experience of the new Kia Stinger.
Plus, all of Crown Kia Dublin packages include professional installation and your choice of High Gloss Black, Satin Black or any custom paint color.
You may be able to get the stock Stinger elsewhere, but only Crown Kia Dublin can deliver Stinger Haus performance for less in the Midwest!
Click here to explore everything Crown Kia Dublin has to offer as the Midwest's exclusive Stinger Haus dealer.