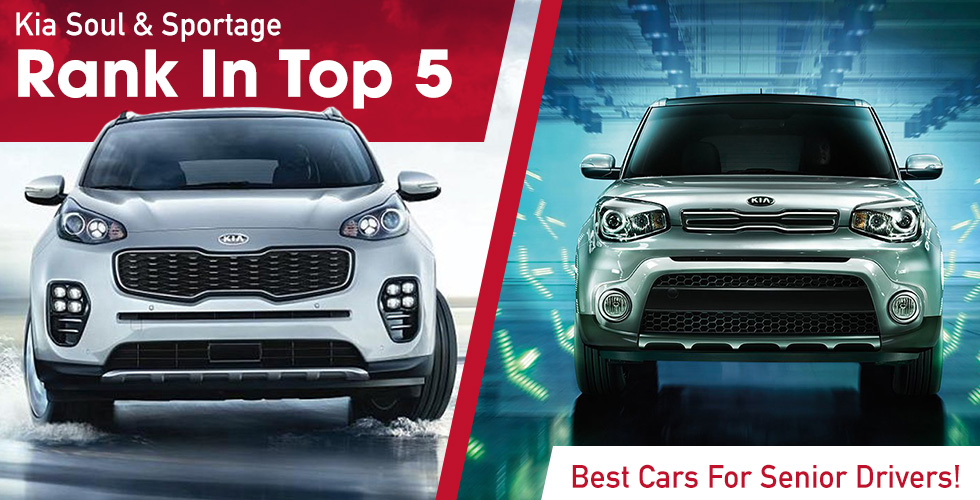 Consumer Reports recently listed the 2017 Kia Soul and the 2017 Kia Sportage in their article "25 New Cars for Senior Drivers", ranking them in the top 5! Stop by Crown Kia Dublin today and experience all the safety and "senior-friendly" features that helped the Sportage and Soul earn 2 of the 5 top spots!

Award-Winning Safety Features
The independent review magazine determined its ranking by paying special attention to features they felt were essential to senior drivers.
These features included:
Front-Seat Access
Visibility
Controls
Headlights
Consumer Reports also felt that it was essential that these cars came equipped with more advanced features to help senior drivers get around safely.
Standard & optional features considered:
Backup Camera
Auto Emergency Braking
Forward Collision Warning
Blind Spot Warning
The Better Way To Buy Two Top Kia Models!
Test-drive the new 2017 Kia Soul or 2017 Kia Sportage at Crown Kia Dublin in Dublin, OH!

We proudly serve drivers in Dublin, Delaware, Springfield, Columbus and the surrounding area!